Hard skills can always be acquired but a personality cannot be changed. Here are my traits that I am aware of and appreciate:
Reliability
If I were to mention the main character trait that largely defines me, it would be reliability. Although I perceive it as a basic parameter of any collaboration, reliability is not an inherent trait for everyone. Try going to an interview, for example, and say:
"I know all the languages required for this position, I will work for the minimum wage and I have only one flaw. I am not reliable. So even if you agree upon something with me, you may never be certain that I will do it and when I will do it."
That's why I value reliability and it manifests in me in situations like these:
Once we agree upon something, it is always binding to me. If circumstances have changed, I always inform in advance what is happening and immediately come up with a solution. It can never happen that you expect a result from me at 3 PM and I call at 4 PM saying that I probably won't make it. I prevent misunderstandings and save everyone's nerves and patience.

Another example could be reliability, manifesting itself in organizing. Imagine that you are in a company that delivers one-day training courses to companies and you need to order an instructor. Ideally, you tell the instructor the address and time and then rely on everything going smoothly. But does it always go smoothly? An unreliable instructor forgets the date, or calls a few minutes before the event for the address, etc. This incredibly increases overhead costs, it is unprofessional, damages the name, and such an instructor is really "priceless".

Reliability manifests in me in such a way that when I promise a date, it is written down in my diary right away. If I don't get the address 3 days before the training, I automatically remind myself. Upon arrival to the place, I automatically inform that I am in the training room in advance prepared and that everything is fine. And after the training, I automatically send a summary that everything has already taken place and what the feedback is. The client is thus constantly comfortable, has a good name, and can leave these organizational details out of his head.
Communication - team, business, leadership
I could write about communication for a long time, as I actively train others in communication. From this perspective, I dare say that my communication skills are at a very high level.
Examples of use:
Preventing unpleasant situations (prevention) – thanks to analytical skills and many communication situations, I can recognize in time when a conflict may arise. And before the conflict occurs, I describe to the other party what is happening and that disappointment is threatening. By jointly finding a solution, we prevent conflict and a kind of distaste from cooperation and potential loss of business.
Selling an idea or perfect understanding of the situation – in communication, I often use examples that analogously compares the situation to something that the other party knows well. A well-chosen example helps understanding.
Flexibility - the ability to adapt to new expectations
The only certainty we can rely on is that change will occur. The world and IT are constantly changing, and the winner is always the one who can adapt quickly. I have acquired this ability also thanks to entrepreneurship. In many aspects, I understand general principles, which makes it easier for me to acquire new skills (hard skills).
Examples:
I needed to work with advertising systems for a project, so I learned to work with Google Ads.
I needed a way to explain a technical problem to an audience in laymen terms in a short time, so I learned the basics in Blender and made an understandable animation.
Drive to the goal - I won't stop until it's done
What good is a salesperson, for example, who has five deals in progress but doesn't bring any to a closure – i.e. to the payment? Such a salesperson will never pay off. In regular work activities, it works the same way – it just may not be visible at first glance. Imagine an IT professional developing online banking and occasionally not completing security? How will that probably end? It will lead to fatal damage..
Because I realize all these things, I perceive consistency and completion as my great contribution. In regular communication, this manifests in me, for example, in that when a client writes three questions to me in an email, they get an answer to exactly three questions, and I also supplement the answer to the fourth unspoken question that arose from the context.
Ability to take responsibility
A person that cannot take responsibility expects someone else to solve problems for them. And that slows down projects and often keeps them in a stalemate. Imagine a situation that everyone must have experienced. You go to a restaurant with a group and the restaurant is closed. And now everyone is suggesting an alternative and you spend half an hour discussing where else you could go. No one wants to take responsibility for the decision and the project of a joint dinner drags on and is in a stalemate. Does that sound familiar?
The situation is hopeless until one person takes responsibility for further actions and sets the direction. Even if it doesn't work out, they are able to take responsibility for their decision and become a problem solver. And that is also one of the examples of my role. When I accept a task, I also accept responsibility. Whether I encounter unexpected problems in the process, it is my personal responsibility to solve the task and I behave accordingly. Because I know that no one else will solve it for me.
Team collaboration
I know what team collaboration is. I have experienced situations where I was part of a team and situations from the other side, where I led the team. Therefore, I know what information and data a person who takes over and oversees your work needs to have.
In practice, this was manifested, for example, by writing to the project manager how I divided the work of the team of programmers and why. I explained the division of many-hour tasks into smaller ones so that development could proceed in parallel. I am thus monitoring the even distribution of capacities. Furthermore, that there is a risk in a week that we will not have a task prepared for part of the team and I have prepared specific options for solutions.
Thanks to this information, the project manager automatically had sufficient data for his decisions, his capacities were freed up, and he could also devote himself to other projects instead of focusing only on one project as originally planned.
Problem-solving and critical thinking
In the information world, one cannot function in the long term without healthy critical thinking. I am used to verifying sources and I have healthy doubts about the unknown.
In projects, this is manifested, for example, by seeking out critical points and opening these questions: What if the user changes the sequence of events? Have have we solved this? Do we know what is supposed to happen and do we know what will actually happen?
I am not infallible but I won't be fooled easily.
/ 2006 – 2009 – Brno University of Technology, Faculty of Informatics, field: information technology, completed bachelor's degree
/ touch typing, driver's license (B)
/ English – B2
/ SQL databases
/ creation of websites based on WordPress
/ languages such as JavaScript, CSS are associated with web development
/ scripts for automating Google Apps Script, Node Red
/ advertising systems Google Ads, Facebook, Sklik
/ Linux – configuration of services and networks, server management, scripts (BASH)
/ creation of tender documentation for an ERP project for programmers
I could list here other programming languages I have worked with in the past and also a list of services I have configured. However, that probably won't tell you much about me. I simply adapt to the project and constantly learn new things. More about me can be discovered on wiki.petrnosek.cz, where I started documenting IT issues I encountered from 2023 to make the work easier for myself and others. I have been working on the wiki for a short time but it can give an indicative list of my experience.
My passion leans towards Linux and the creation of Internet of Things. Furthermore, I love process automation – when I can arrange for things to happen on their own or collect data for further evaluation. These things absorb me so much that I sometimes lose track of time. Main work experiences
and recent collaborations
Partners Financial Services – business activities, management. This is where my communication skills and Leadership come from.
Langino s.r.o. – in addition to marketing, I also focus on creating a background for the long-term functioning of the company, which involves:
defining and documenting internal company processes
creating a work system and organizing activities (course planning, organization of lecturers, course organization, etc.)
deployment and customization of the CRM system
website and e-shop creation and related activities
Google Ads, Facebook campaigns
creating videos with a green screen
process automation Make (Integromat), later Node-RED
Website creation
– as an example, I provide a link to some web projects that I have created:
My role in websites is analytical (I find out the client's idea, budget, and also to what extent they want to participate in the creation of the content side). This will result in a task for the graphic designer. My next role is implementation, where I convert the graphic design into the final website.
Frontman s.r.o. – senior consultant in the development of a comprehensive application for managing clients and products. Initially, it was a CRM, but now it can be more referred to as an ERP. I create an external link between the client (from whom I collect the assignment) and the executor. My role is both analytical, creative, and supervisory. My activities include:
creating tasks for the programming team – pseudocode, development diagrams, proposals for application behavior
design of the database model
analyses of internal company needs for the application
professional and technical supervision of the project
time estimates of individual parts of the project
proposals for the best possible implementation options if some functionality exceeds the budget
active communication with the client and explaining what he wants, what he should want, and most importantly why
creation of Google Apps scripts for generating documents and automating work with Spreadsheets
PROPASIV s.r.o. – in cooperation with PROPASIV company, my adaptability to the project is beautifully noticeable. Originally our cooperation started on the initiative of advertising modification. However, modifying the advertisement would not solve anything and so our cooperation began, which gradually included:
deployment of open enterprise software for efficient management
definition of bottlenecks that prevent digital publication
redesigning the website to eliminate these bottlenecks
this resulted in an increase in blog publishing activity from 3 articles per year to 2-3 articles per month
adjustment with the renewal of regular email marketing
setting up advertising systems
further consultations and deployment of IT tools for company development
Forscope a.s. – managing Google Ads campaigns. Here, I am part of a smaller team and my activities include:
campaign management
analyses and creation of materials for further strategic decision-making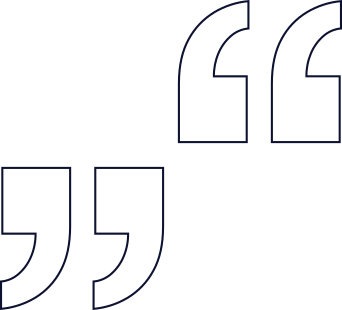 Our paths first crossed at an educational event at HUB Brno, where Petr caught my attention with his speech, charisma, and ability to communicate. I realized that he could be beneficial for the development of our company. The cooperation primarily focused on improving business communication. Petr's approach and knowledge soon inspired us to deepen our cooperation, which gradually expanded to include IT skills, photo editing and video creation, innovative ideas for marketing strategy, and the development of new web and e-shop pages.
Our cooperation with Petr is extraordinarily successful. His speed, willingness, and inspiring approach exceed our expectations. When solving tasks, he seeks not only efficient solutions but also strives to ensure that the result is more than 100% fulfillment of the assignment.
Petr is a person I can recommend without hesitation. Trust in his reliability and ability to not only complete a task but also find an optimal solution is one of the main reasons why we value his work so much. With Petr, you can expect your projects to be carried out at the highest possible level, considering your budget, and with creativity that truly brings your ideas to life.
I was introduced to Petr Nosek by a mutual former colleague, and we co-founded the project "Anglicky za 3 měsíce" (English in 3 months), and later he joined the Langino company. At first, I got to know him as a specialist in online and offline marketing and a businessman, which is a field in which, in my opinion, he has a lot of experience. This is reflected in comprehensive customer care, effective acquisition of new clients, and long-term sustainable results.
Later, his position naturally shifted to process management and data analysis, CRM implementation, website creation, etc., which is an area where he can excellently utilize his broad IT knowledge.
Our cooperation went flawlessly in all respects due to his professionalism, but also excellent communication skills. In addition to the above, his great advantage is the integration of multiple fields together and the ability to quickly orientate in new situations and a very fast learning ability.
Code of Ethics
and value system
It's important to note that my value system doesn't allow me to work on and develop projects that don't make sense to me. If I don't see the benefit of a project, I can't develop it. It doesn't mean that your project is bad, I'll just politely tell you that I'm not the right person for it and we'll part ways before any mutual disappointment occurs.
For example, I don't see any value in the gambling business.
I deeply enjoy professional environment where people support each other and projects that have a future (for example, energy, Internet Of Things).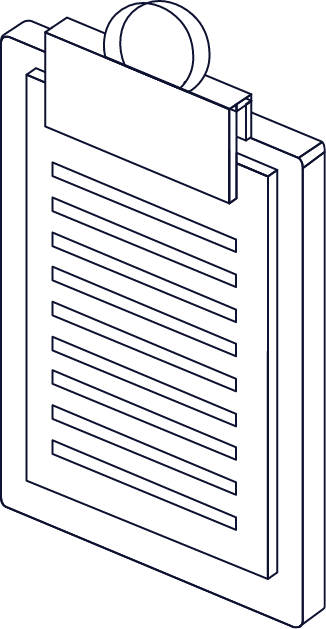 Collaboration Opportunities
I can effectively use my skills as a team-leader of programmers and as a liaison between the project's implementer and client. From the client's side, I am able to extract needs and create tasks. I guide the programming team through the realization and set the direction of the project.
Improving and automating processes within companies. With a broad overview, I can choose the appropriate IT tools. I emphasize the longevity of such a solution and prefer open-source software for its customizability and to prevent the company from being hostage to a single supplier (vendor lock-in issues).
Advertising systems and advertisement creation. I am skilled in either creating or effectively organizing matters surrounding advertising and promotion.
My Preferences and Possible Limitations
Collaboration throught invoices (legal entity or freelancer)  – let's save costs for both parties
I prefer working from my workspace located near Brno. Given the internet and the information age, I don't encounter any obstacles in this regard. However, if it helps, I am able to commute daily within a reasonable distance of Brno and, if the situation requires, spend some days of the week in Prague.